You are here: >
Home
>
media
[media]Hero!
[2016-09-12]
Recruit, Formation and Hero systems.
Reach level 15 to unlock these functions.
Recruit:
1. Click on the Recruit button

.
2. Select the heroes you'd like (Hero recruitment based on coins and prestige).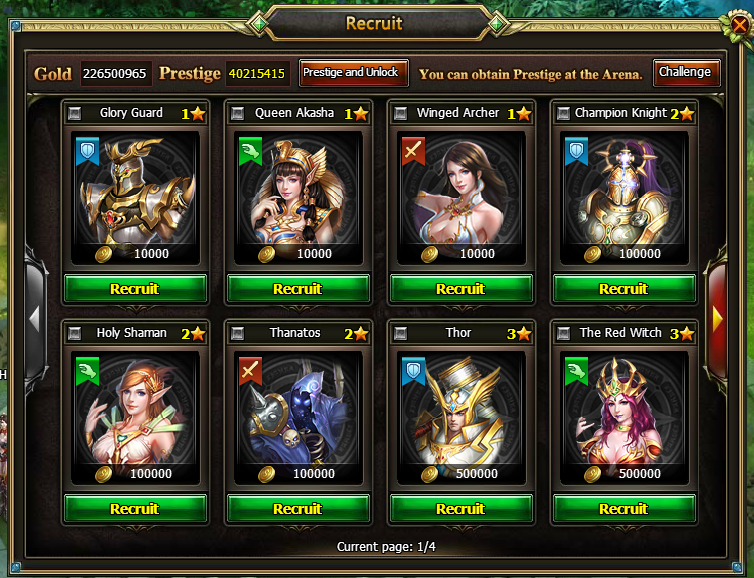 Note:
After recruitment, the system will be on cooldown for a while. Level up and increase prestige to recruit stronger heroes. Recruiting senior heroes is one of the most effective ways to improve battle rating.
Formation:
1. Click on the Formation button.
2. Click on the Heroes' avatar and put them in the formation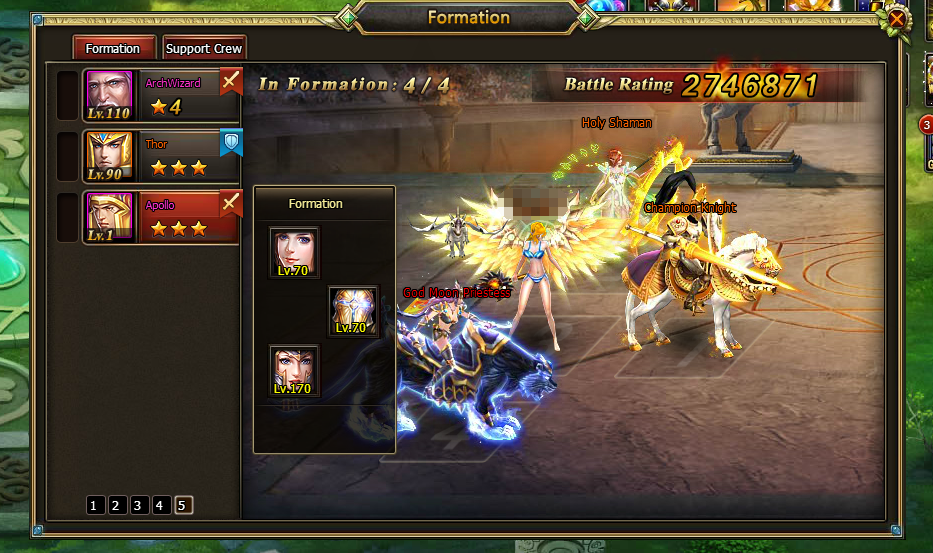 Note:
Strategic formation can make your fight easier.
Support Crew: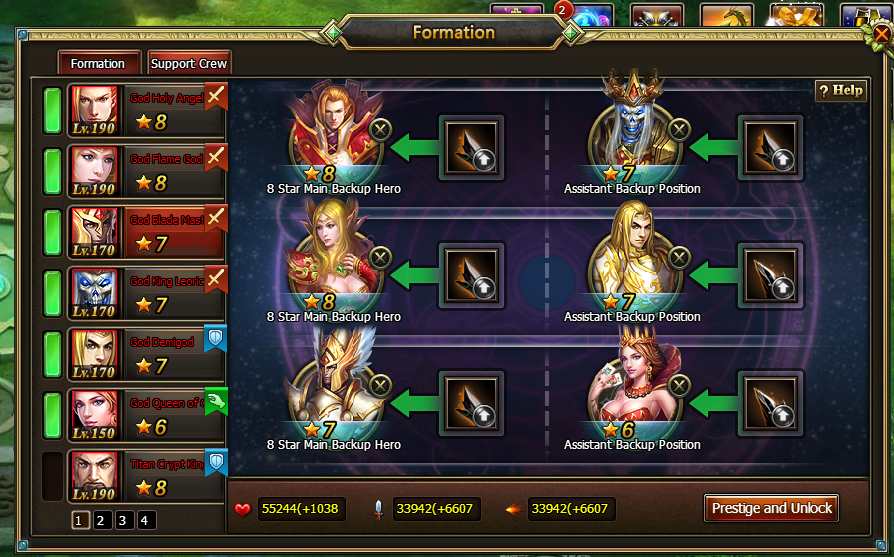 This function will open when you reach a certain amount of prestige.
Note:
You can put the free heroes in the support crew, and they'll provide the player with additional properties. Increase your prestige and unlock the higher level back-up position where you can put senior heroes.
Hero:
1. Click on the Hero button

2. Select a hero to increase its level or upgrade.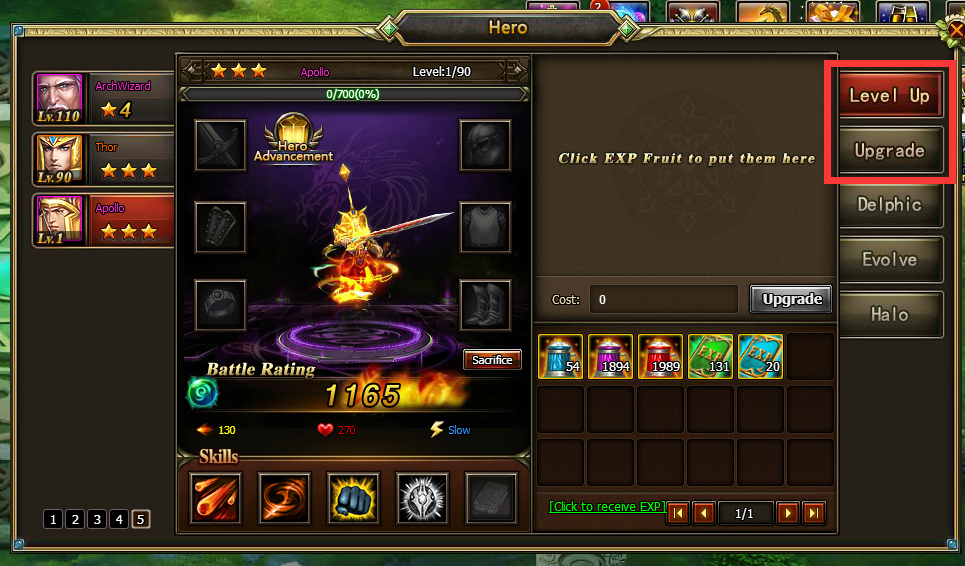 Note:
Levelling will cost EXP items. You can only use those items to increase a hero's level but not your character.
Upgrade: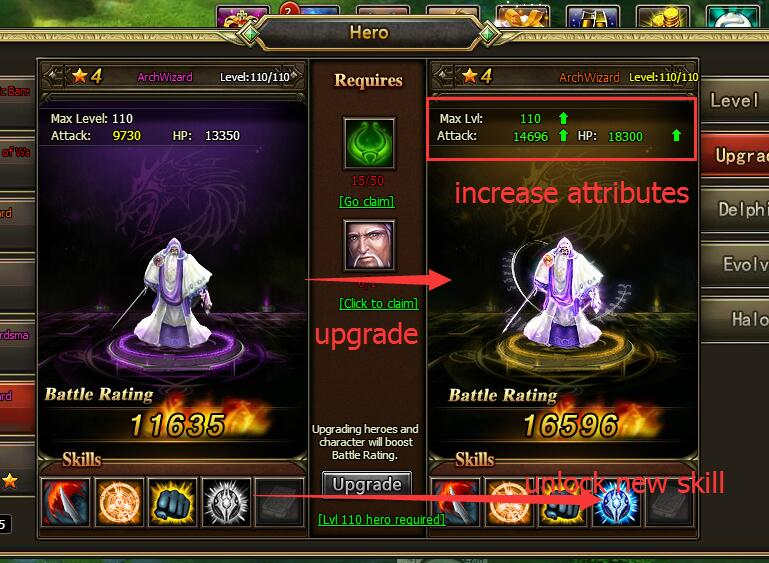 When a hero reaches its max level, you can upgrade it and unlock new attributes and skills. Upgrading a hero requires specific materials.
High level hero recruitment channel: Divine Altar
You can use the hero summoning token or recharge Balens to summon heroes in Divine Altar
Sacrifice: When you have duplicate heroes, the sacrifice button will be unlocked. Sacrifice a hero to receive reverted pneuma and the hero will disappear.