You are here: >
Home
>
media
[media]Dragon!
[2016-09-12]
Dragon Lair:
Click on the Lair button.

Dragon Liar: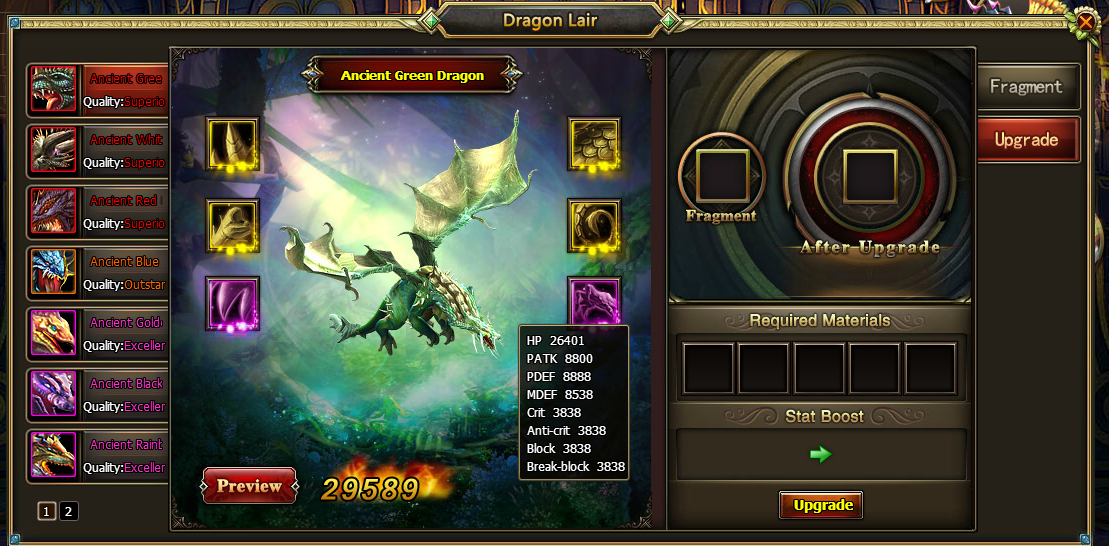 1. Use Dragon Fragments to create Dragon Parts.
2. Put the Dragon Parts in the slots to get their Stats. If you activate the 6 Parts, you can Awake the Dragon.
3. Then you can light the Dragon Orbs using Dragon Spirits to get a Stat Boost.
4. Join the Spirit Hunt to get more Dragon Spirits, where there is a chance to get x5 Dragon Spirits.
5. Your VIP level determines how many times you can join the Spirit Hun. Upgrade your VIP level to get more attempts, they will be reset everyday.
6. The accumulated Dragon Stats will still be effective in specified events for your character.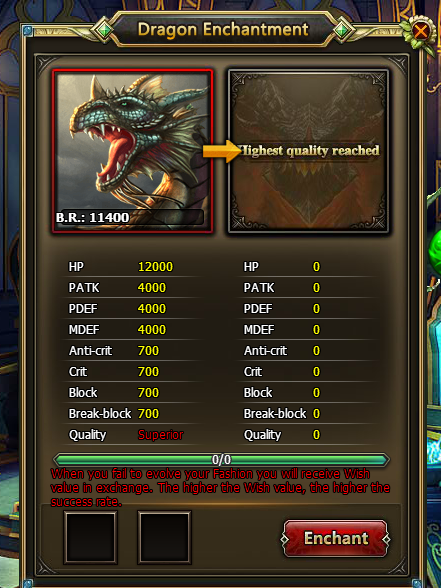 Dragon Space:
1. Dragon Space include Golden Space, Wood Space, Water Space, Fire Space, Earth Space, Time Space, Magic Space, Sun Space and Moon Space.
2. In each stage the Stats of the Dragon can be boosted. In high level stages the Stats Boost will be higher
3. Each stage includes 7 qualities. The higher the quality of the parts, the higher the Dragon stats boost.
4. The activation of Dragon Space will consume some items.
5. You can activate the specified skills when your Dragon Space reaches the required level and quality.